Watch Now! WED Talk Presentations from AWFS Fair 2019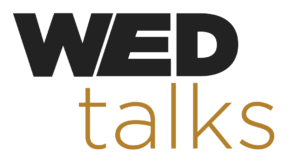 You can now watch the eight WED Talks (Wood Education Talks) that took place at the 2019 AWFS®Fair on YouTube.
The 2019 AWFS®Fair WED Talks featured wood industry professionals and focused on topics including workforce development, industry skill standards, generational collaboration, social activism through woodworking, furniture design and the creative process, and the importance of diversity in the workforce. Speakers include Whitney Pyle and Thomas Allott, both members of the Woodworking Network "40 Under 40"; highly-respected and industry leading educator Patrick Molzahn; recognized artists Wendy Maruyama, Scott Grove, and Judson Beaumont; skilled trades advocate Kayleen McCabe; and This Old House Generation Next team members Norm Abram and Nathan Gilbert. Each presentation is 15 to 30 minutes long and includes visual, in some cases video, information. We hope you find them enjoyable and informative, and please join us at the 2021 AWFS®Fair for more WED Talks!