WED Talks Wow AWFS®Fair Attendees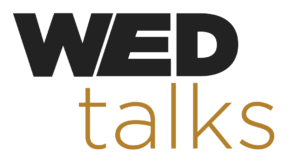 Eight exciting presentations were made as part of the inaugural WED (short for "Wood Education") Talk series, held on Thursday, July 18 at the AWFS Fair. The talks and speakers ranged and included topics such as social activism through woodworking; strong women in the woodworking industry; a professional woodworker's career journey; and how to attract more young people to careers in our industry, culminating in a session with Q&A featuring This Old House team members Norm Abram and Nathan Gilbert and the Generation Next initiative to increase career awareness. The speakers and 15 -30 minute presentations were as follows:
Developing the Next Gen Workforce: Where to find them and how to motivate them. with Patrick Molzahn
The Industry's Secret Weapons with Whitney Pyle
Generational Collaboration with Thomas Allott
The GrovEvolution: Scott Grove's Creative Force with Scott Grove
Great Careers Have Multiple Pathways to Success with Kayleen McCabe
Social Activism Through Woodworking with Wendy Maruyama
Putting the FUN Back in Furniture with Judson Beaumont
Inspiring the Next Generation of Skilled Workers with Norm Abram & Nathan Gilbert
Video recordings of each WED Talk will be available soon on YouTube and on AWFS.org; keep checking our social media accounts for the announcement. AWFS looks forward to the WED Talk program returning in 2021 with more dynamic speakers and current topics. See more details here.